FREE SHIPPING ON ORDERS OVER $250!
USD$

503.20 –

USD$

543.20
USD$

478.04 –

USD$

516.04
MEMORABILIA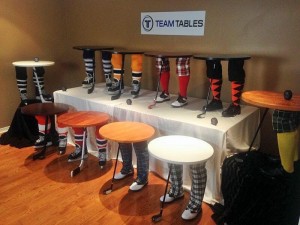 QUALITY AND VARIETY
Team Tables only sells the finest materials for our sports tables, with industrial grade, quality materials and great prices. We have a large selection to make each table, uniquely yours, the true sports enthusiast.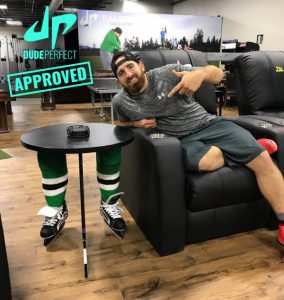 FIVE STAR CUSTOMER SERVICE
Every customer is our most important customer here at Team Tables. We are always ready to take your calls to answer any questions or concerns about our products, services or content on our website. Let us know how we can help.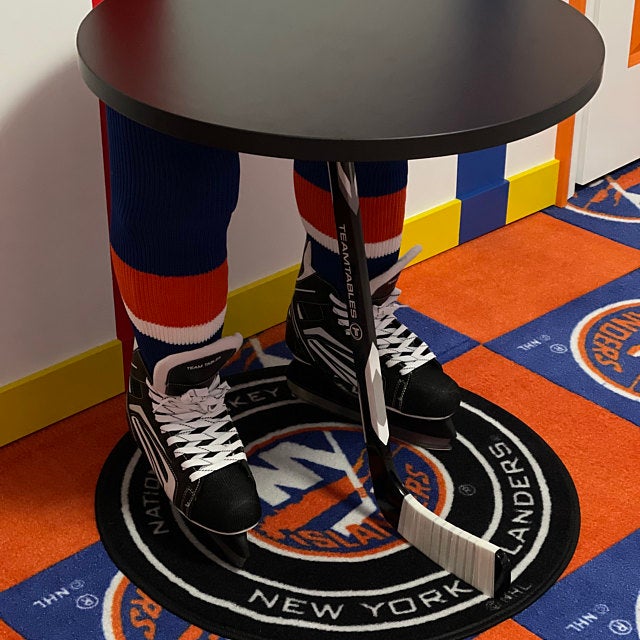 SHIPPING ACROSS NORTH AMERICA
Team Tables ships across Canada and the USA with various professional services, so you don't have to worry about additional costs or fees when ordering from us - we will make sure it gets there. Our tables are always insured during shipping.
Testimonials

"My husband and son love the table! Thanks so much for your great customer service and great table!"
Glorya R.
Testimonials
"Wow, Team Tables! This is awesome!"
Sheila B.
Testimonials
"I love the table and am ready to buy another for a gift."
Jim R.
Testimonials
"Thank you guys for the cool product! I was able to customize it to make it a great piece!"
Sunil P.
Testimonials
"This is the most amazing product I have ever seen!"
Jordan T.
Testimonials
"Have it my sports garage. Lot of people love it. Have given your email and phone number hope they call you."
John M.
Testimonials
"I purchased one at the London craft show for my son for Christmas. I got him the Toronto and he loved it. He thought it was so cool. I'm so glad I got it for him and I might have to get him a matching one next year."
Lisa B.
Testimonials
"We love the table. Got a lot of compliments on how unique it is."
Robert C.
Testimonials
"Thanks for the amazing table! It was the best Christmas present and I sure surprised my husband and family."
Nancy C.
Testimonials
"This Team Table looks great in my Man Cave. It was super easy to put together and is very sturdy."
Matthew M.
Testimonials
"Everything about this is perfect!! I love it! Everything is exactly as described! The craftsmanship is superior! Thank you so so much!"
Yvonne M.
Testimonials
"Awesome Awesome Awesome Awesome. No other way to describe it"
Adrian T.
Testimonials
"Awesome!!!! Could not believe how great it fits in the mancave!"
Ty H.
Testimonials
"This table is well built and looks fantastic in my office"
Brian S.
Testimonials
"Absolutely incredible table...I thought the pictures were awesome but they don't come close to how great it really is!"
Michael B.